---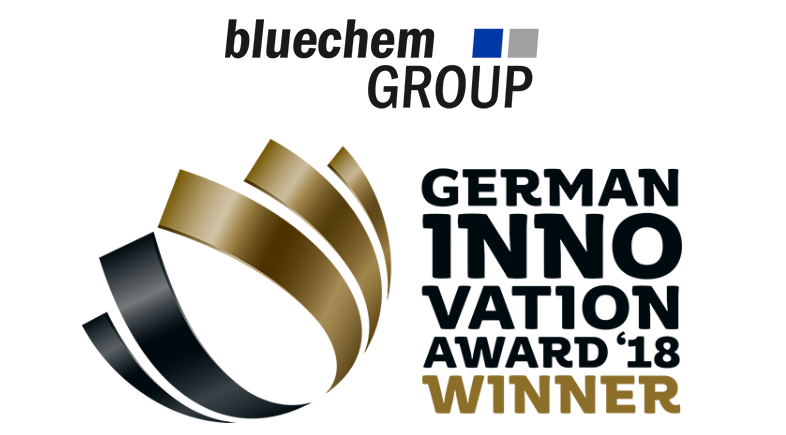 ---
The bluechemGROUP receives an exceptional price in 2018 for its innovative combustion chamber cleaning system Carbon X. Watch the Carbon X video
The jury of the German Innovation Award honors the innovation presented last year with the high-ranking Winner award in the category "Excellence in Business to Business – Chemical Industry". The award is a great recognition for the convincing development of the bluechemGROUP, which offers a relevant benefit, represents a decisive differentiation in the competition and significantly contributes to the company's success.
With Carbon X, the bluechemGROUP has presented a cleaning system that is suitable for both diesel and petrol engines and that allows targeted removal of even the most stubborn contamination in the entire combustion chamber without disassembling the cylinder head.
See bluechemGROUP news for more information.